Michele Dickerson
easter, easter blessings, expectations, family, focus, focus on Jesus, grace, intentional, keep calm, mom life, stress free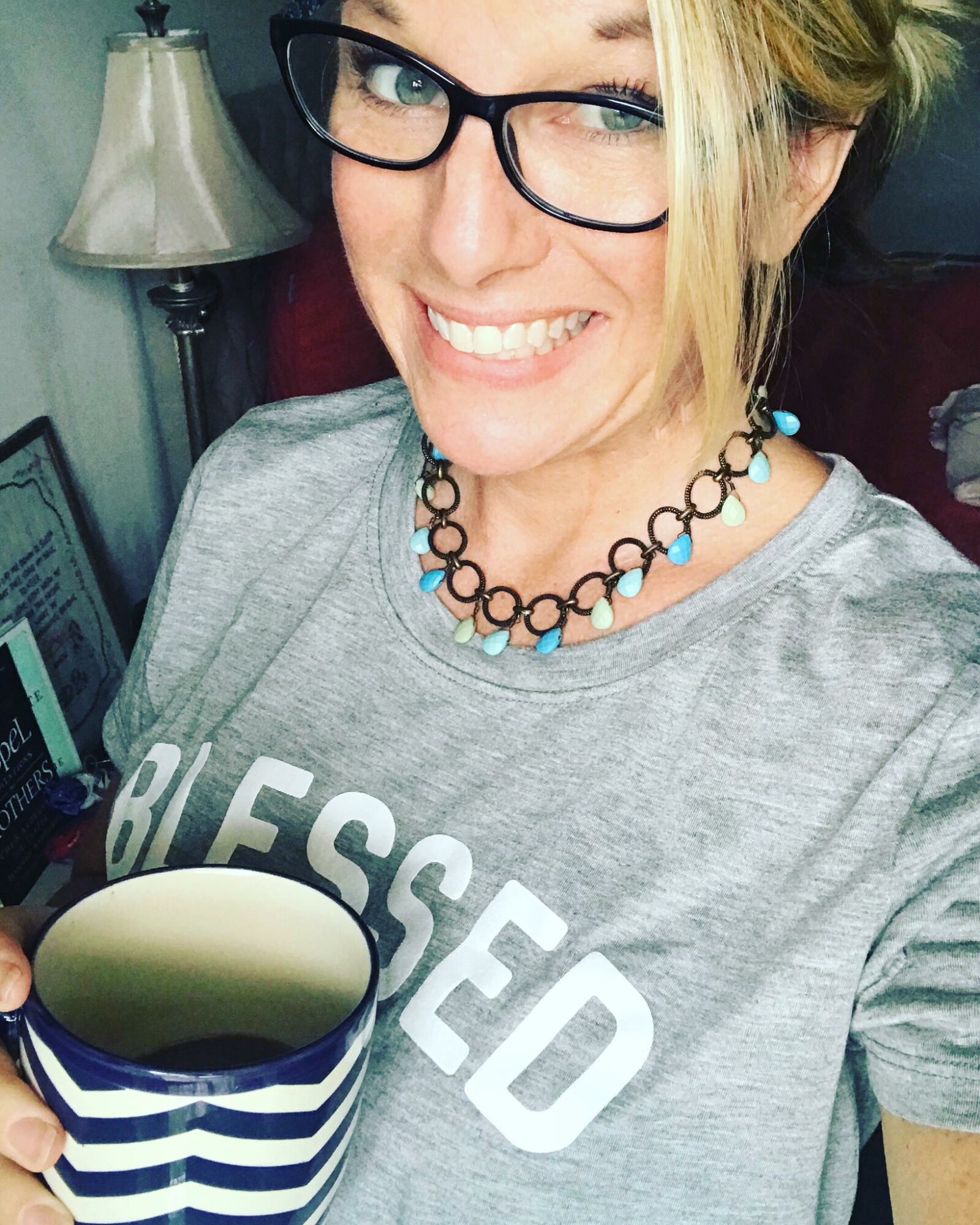 Hey Mama.....
tomorrow
is Easter, let's chat what's NOT being posted about...
Easter and Christmas....the 2 MOST STRESSFUL, HIGH EXPECTATION holidays where churches pull out all the bells and whistles, and so do the people.
Neither right or wrong....
If we are moving JESUS out of the purpose, then we are missing the reason for this season, simply showing up for a performance.
Let's talk about Easter Eve...
I get it. We are celebrating CHRIST'S RISING from the grave...we can absolutely dress up, but how is this Sunday any different than all the other 51 Sundays of intended worship of our King and Savior?
So many of us Moms are stressing out because they haven't had the time or the money to go buy all new suits and ruffle dresses with bows and shoes for the whole family.
We are sitting up tonight trying to figure out the nicest stain-free shirt in everyone's closet.
We are heading out to the Dollar section at Target to see what few things we can put in a little basket so the kids don't feel left out in class when all the other kids are sharing all their goodies and now have to see what's left.
We are prepping our kids' hair against their will because they don't want curls and bows, and the boys certainly don't want hair gel.
We head to the store with the Pinterest List of all the food and decorations items needed to follow the instruction how to display it once we cook it, knowing full well the kids are going to have a fit about eating those cassaroles and veggies.
This is the weekend we struggle with the words to say about the Bunny and the Savior.
This is the weekend, only 4 months after the other one named Christmas we look in the mirror, we listen to other Moms chatting, we see the ads, our kids are chatting all about their class parties the past week and can't wait for the actual day where we are now realizing we haven't bought the plastic eggs to put in their basket only to run to the Dollar Store and they...are...out. ugh.
This is the day you buy the chocolate bunny AND the Reese Peanut Butter egg and eat one of them in the closet tonight after the kids go to bed and you are exhausted from the inability to celebreate Easter as you think you should.
IF you doll up, create an Easter explosion of yummy goodness on your china plated table and spring decor all throughout your home tomorrow....if you too, break out the flour for bunny hops...it's okay. You can.
IF you choose to wear what you wore last week to church, feed your family served on paper plates...if don't set out a basket of goodies...if you give each kid a pencil and piece of chocolate...it's okay. You can.
If your eyes and heart are kept on JESUS, this you should.
Stop allowing what you think should be happening take you away from the energy to do what you are preparing to happen.
What are you hopes for Easter Sunday?
Do you want to celebrate the Risen Savior with all your heart, mind soul and strength?
Are you waking up recalling the unexplainable joy and grace given to each of us because He rose from the dead and has paid the price for all our debts.
There were no baskets to be filled and opened.
God filled and opened the Grave.
Your Easter Basket is the tomb, filled and set before you to receive it's bountiful and beauitful Blessings of Peace, Redemption and Salvation.
Mama, It's Easter Eve...don't miss The Big Day tomorrow.
Come to the Altar, and Worship.
---
If today's encouragement hugged your
HEART
today, let me know in the comments or drop a
Hello
in the
socials
!! Feel free to share with a friend who needs a heart hug too!
This is how YOU get to hug my
HEART
back!
implemented since 2009 to help me live a life of greater Peace and Joy..
Heart Hugs and Blessings,