Michele Dickerson
encouragement, exhausted, friends, grace, hugs, introvert, mindset, mom life, overcoming, peace, sister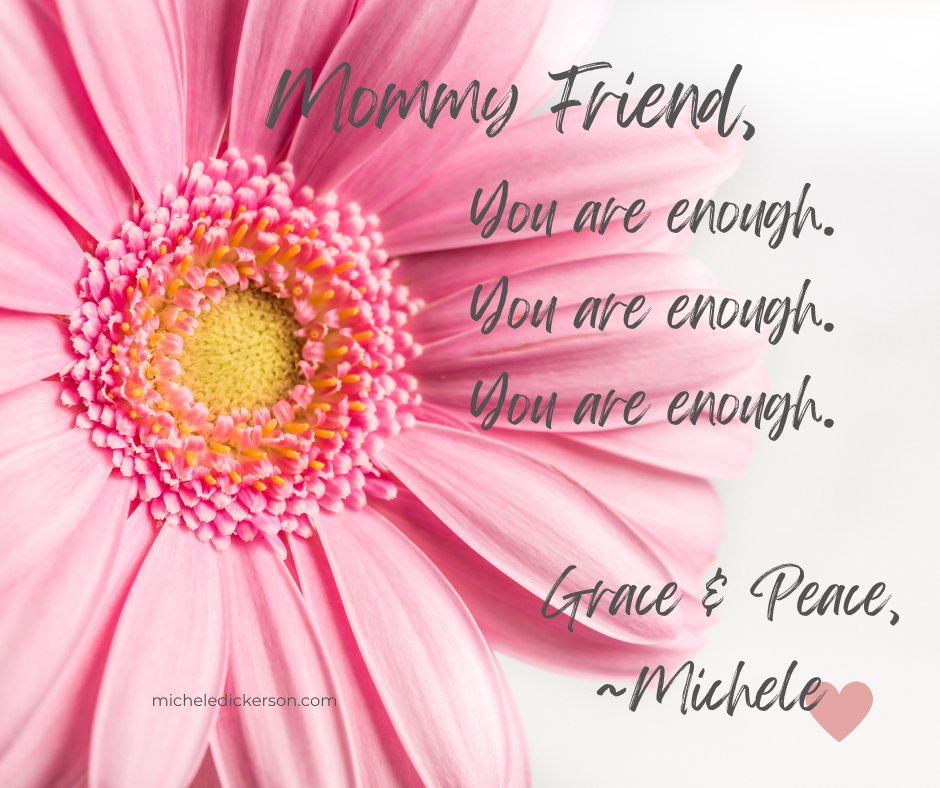 It's Mother's Day Month. I imagine the collective sigh, the deep breath, the joy, the exhaustion. Mom Life is beautifully hard.
Soooo much goes into Momming. It's a high calling. Our home is our mission field, our training ground, our fields, our learning platforms, our classroom, our sanctuary, our refuge, our battleground, our fields of grace.
In all the ways you Mom, you have what it takes and YOU ARE ENOUGH!
Society paints a picture of unrealistic Super Moms and Super Kids personas. Neither us as Moms or our wonderful children are super natural. Each heartbeat on this Earth have been fearfully and wonderfully made. he has a plan for us and through His amazing grace and spirit power within us, we are able to do all things in His name and strength.
This may well be the shortest blog I have ever written but this is it without going off on tangents and stepping up to the microphone...
Mommy, Mom, Mama, Mum....You are enough!
Delight yourself in His Love this Mother's Day and everyday.
Let's choose to embrace our Mama Sisters more now than ever. We have managed a lot these past 2 years and we are in massive need of hugs & grace.
Shine your Light & Love.
Michele
---
If today's encouragement hugged your
HEART
today, let me know in the comments or drop a
Hello
in the
socials
!! Feel free to share with a friend who needs a heart hug too!
This is how YOU get to hug my
HEART
back!
implemented since 2009 to help me live a life of greater Peace and Joy..
Heart Hugs and Blessings,