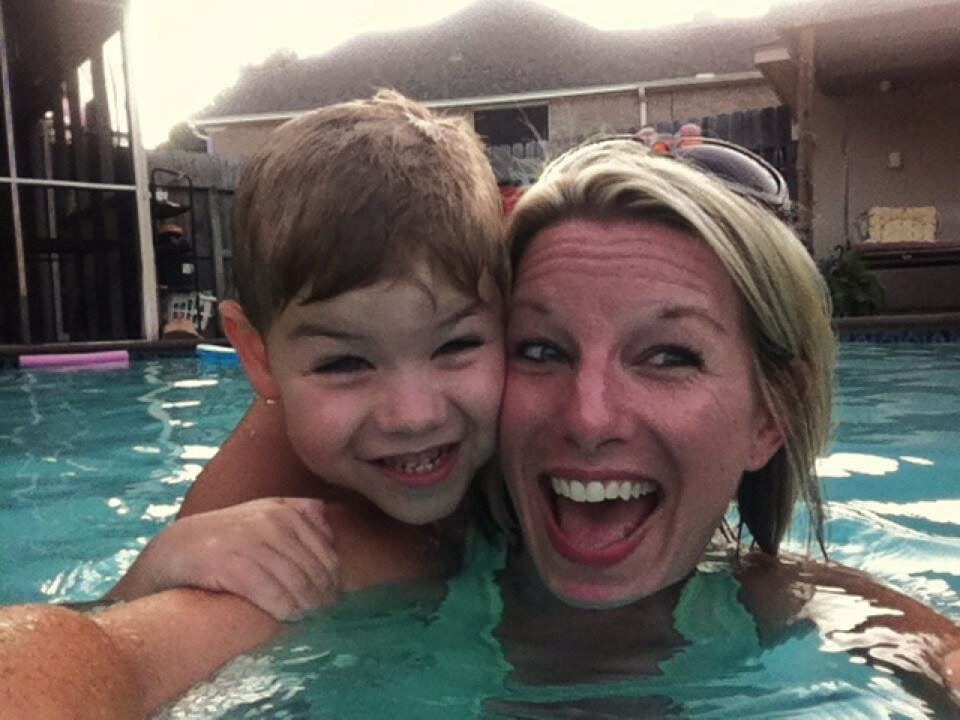 Motherhood is the hardest "easy" thing I have ever done. No where else in the world of Career Fairs would anyone choose to be a Mom on paper. The hours are years long. The arbitrating between the people is endless. The energy poured out into the functions of Motherhood require constant replenishing. The pay...well, it will feel like cryptocurrency...it's invisible coins tucked away in a wallet you cannot see, but it's there for the future investment.
Motherhood is hard. Motherhood is easy.
If you were blessed with having your own wonderful Mother, or being surrounded in life by a Mother figure who was loving and intentional, you have that wisdom and intuition of a Mother's impact on her children and those around her. Sadly, many haven't had a loving and nurturing Mom to glean from and my hearts hurts for them. I do not take for granted that I was raised by a loving, creative and present Mom.
My dream job was to be a Mom. I could not wait.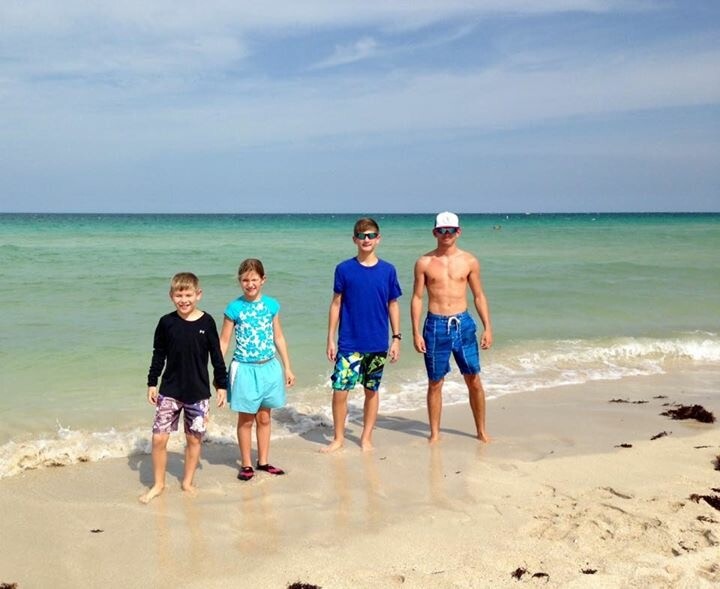 Mom Life is often glamorized through Hollywood and social media. All the smiles and coordinated clothes framed amongst the clean house and picture perfect day. This is not the normal day of Motherhood for the normal Mom. Are there great days? YES! So much fun and exploration through the eyes of your child, embracing the newness of life is a blast! Are there exhausting days? YES! Lots of tears, tantrums, unknowns, missed opportunities, exhaustion, disagreements and boo boos.
These are the days we don't prepare for because no one is talking about it.
Before we get started, if you are the Mom who's kids are older, don't click out because you're not a New Mom. I will say, the earlier you begin boundaries, the easier it is to grow within them. But if your kids are older and you are learning new things, that's great! His mercies are new every morning and it is never ever too late to train up your child! Rise up to the high calling you've been entrusted to and go in love. Love breaks through all walls. It's easy, but it's hard.
Hi Mom Friend....let's talk about it.
Motherhood is easy...you love and give and serve with all your heart, every day. That's easy.
Motherhood is hard...you love and give and serve with all your heart, every day. That's hard.
Here are my Top 4 Tips for Realistic Mothering:
1. Set Realistic Expectations
Communication is crucial when it comes to Motherhood. Communication between the Adults and with the kids at every age. Within these expectations, you are discussing boundaries, guidelines and compromises because everyone will have a different idea and see things differently so clear conversations are important and healthy to maintain the calm and trust within each relationship. This will carry you through every season of Mothering, especially when your babies are adulting.
2. Keep Calm, Apologize and Be Humble
Parents set the tone of the home. When the adults are out of control, the kids will be too. They are watching and learning from our actions and behaviors, as they listen to what we are saying, noting wheat we are also not saying. How we handle our own stress, our own victories, our own faith, teaches them.
Be aware of your stressors and learn to manage them. If you need to take a break, do it. If you need to apologize, do it. If you need to reframe and retract something you've said or a decision you've made, be humble and do it. As parents, you won't always be on the same page and more likely than not, you're going to contradict each other and have disagreements infront of the kids. When you do, hold yourselves accountable and discuss in a healthy way because they need to see how to respectfully disagree and/or come to a compromise. Of course, not every disagreement can be done with little ears listening in, so those need to be taken to a private space and worked through.
3. Applaud more than You Accuse
Kids are learning every day, in every season from the day they are born to the day they take their last breathe...just like us! In our flesh, we are weak and imperfect. There will always be something to change, sharpen, correct, criticize and make better. Be careful not to have the Check List out and call out every wrong. The harder thing is remembering to call out every good choice they make. Just because it is expected, doesn't mean we don't acknowledge it. Otherwise kids will subconsciously misbehave simply to get our attention. Let's be mindful of praise and remind them of their identity in Christ.
4. Pray and Petition
If I do nothing else "right", I know I have prayed for my children that day. Privately and Publicly praying for your children, fighting on their behalf, petitioning on their behalf, asking for provisions and favor, for all the things in their heart, soul, mind and world. Yes, pray for their world and the circles or reach within...the people in their life, their learnings, their impact, their opportunities to grow, their own relationship with the Lord. Pray for their eyes to see, ears to hear and hearts willing to expand to the God sized heart He seeks for each one of us. Pray for their purity physically, emotionally and spiritually. All the other life to do and not do are not as vital to their well being as learning how to honor, follow and love the Lord their God. We as parents can say it, but to show it is the most tangible way they learn. Seeing Love in Action is a gift to your child.
5. Serve One Another
Serving teaches humility and love. It's easy for your world to revolve around your child. They are demanding of attention and as a Mom, we want to spoil them as we teach and train them, getting to experience life through their eyes. It's so rewarding! The caution is when they become our whole world and we begin meeting their demands. We stop serving others because we have served our heart out at home. If we meet (enable) every desire our child has and our child goes off on their own, they will struggle with entitlement, thinking everything should go their way. Yes, we meet their needs but we have to watch the line of answering their demands. Trust me, I get it! I have 4 kids. Sometimes it's easier to say "Yes, here you go." Melt downs and tantrums are horribly draining and triggering to your fears of failing as a Mom. We wonder why our kids have a hard time sharing in elementary and middle school.
These are only 5 tips of probably a million other things we as Moms consider, practice, share, explore, explain and learn new ways to implement as we raise the next generation to Love God and Love Others. Are there a million ways to teach sharing? Yes. A million ways to teach good hygiene? Yes. A million ways to teach them to be kind, helpful and generous? Yes. A million ways to teach them how to defend themselves and protect their boundaries? Yes.
A praying Mom is the most power-full woman on earth. She is armed with love and a Holy Fire within her soul ready to fight for her child. She prepares, guards, cultivates and protects the Heart of her Home. Some days she fights loud. Some days she fights in whispers. Her days are filled with belly laughter and sweet snuggles. Her days as also filled with deep concern and unanswered questions. She holds maps made with invisible ink and only in pray does she see sections of crossroads. Her pillows cradle her sweat and tears. Her slippers are worn from miles of serving her household well. Her knees ache from time spent in prayer. Her connected heart feels the pains of her child and leaps in the celebrations. Her calendar keeps her balanced between playdates and dates with other loved ones and friends. Her every decision is weighted with the welfare of her child's needs and abilities. Her heart beats to the rhythm of the pulse in her home.
Motherhood is easy. Being a Mom is sharing your heart outside of your self, entrusting it to another new being.
Motherhood is hard. Being a Mom is sharing your heart outside of your self, entrusting it to another new being.
Motherhood is a beautiful adventure of sacrificial love. It's a lot like a Father's Love for His children.
Happy Mother's Day Month Mommy Friend. I see you and more importantly, God sees you. He hears those prayers, catches those tears, sees all your thoughts and efforts to honor Him. He is near! You won't ever be perfect, let that give you great comfort knowing you don't have to be and honestly, you can't be. His grace is sufficient and all you need. Your kids need you and your love above all else this world has to offer! Embrace Motherhood for all that it is, so easy and so hard.
You've got this!!!! And PS. Can I add a Bonus #6 Mom Tip....Invest in Sister Friends!!! Iron Sharpens Iron and you will need each other's lifting up of arms often. Okay, that's all for today! All the love and grace, Michele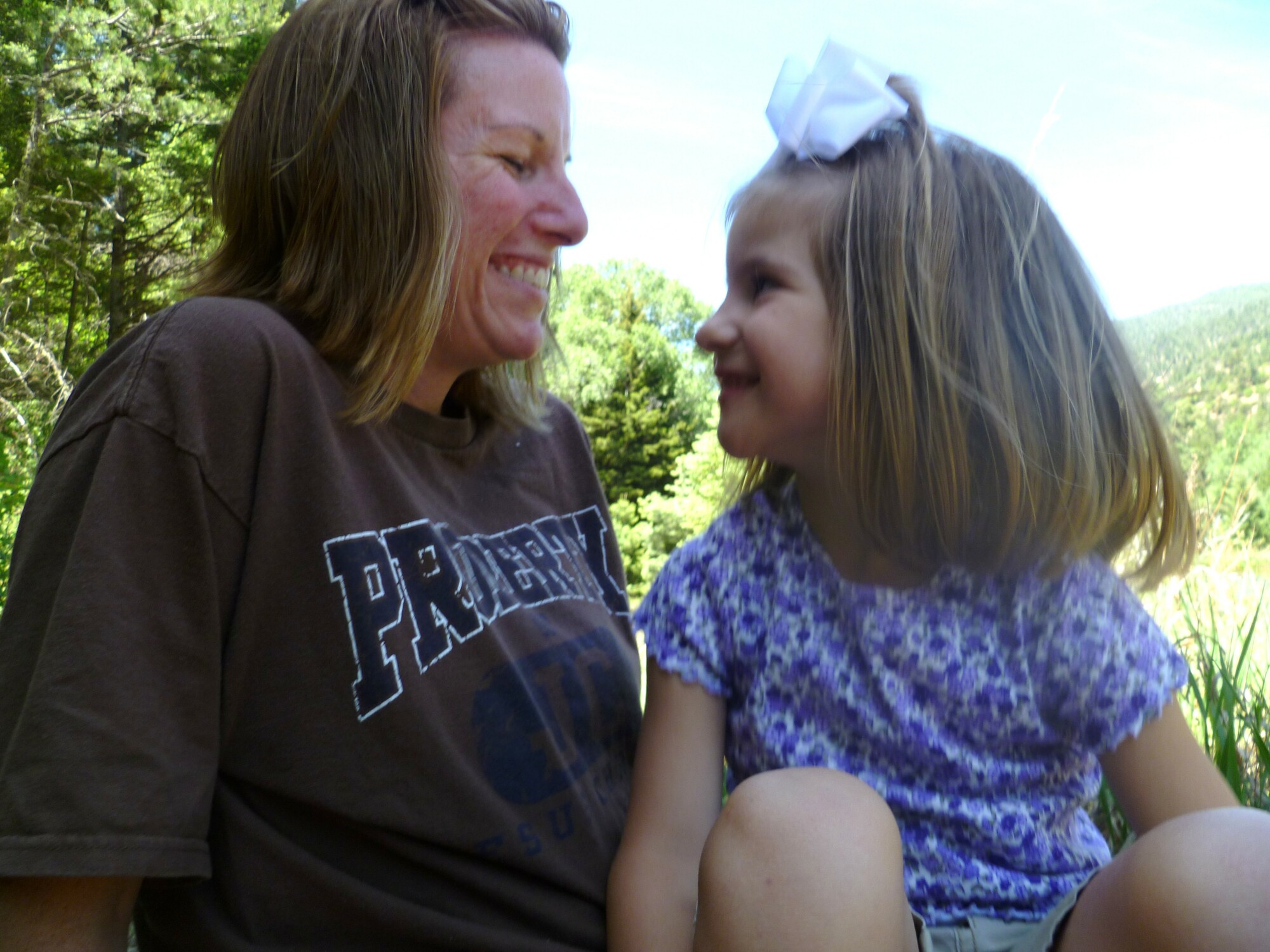 ---
If today's encouragement hugged your
HEART
today, let me know in the comments or drop a
Hello
in the
socials
!! Feel free to share with a friend who needs a heart hug too!
This is how YOU get to hug my
HEART
back!
implemented since 2009 to help me live a life of greater Peace and Joy..
Heart Hugs and Blessings,