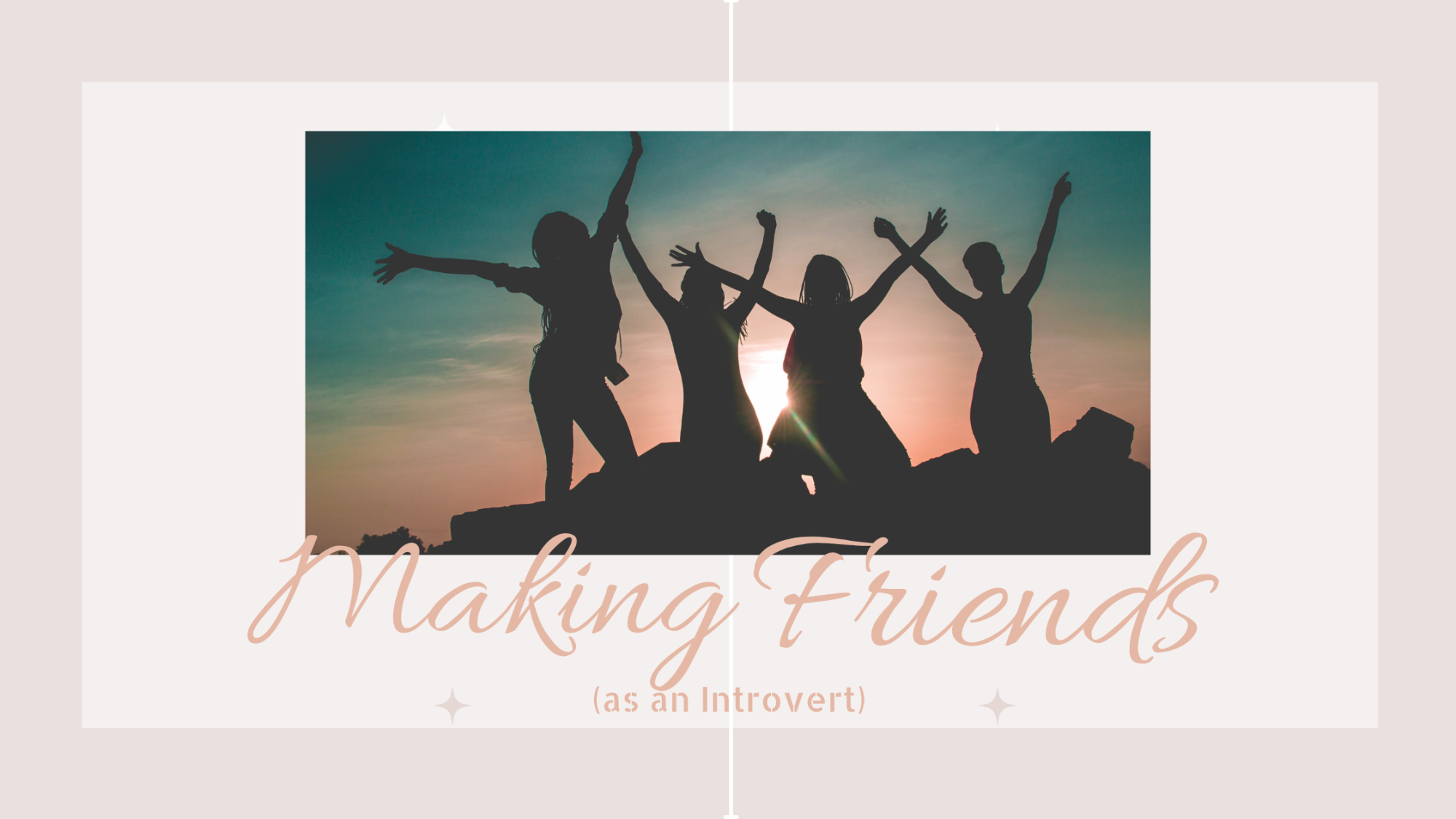 Do we really need friends?!? I didn't used to think so. Jesus was enough of a BFF for me, so I thought. Then I wondered why I felt unseen and unbelonging.
As an Introvert, we keep a little more tucked in than those extroverted souls in our life, making the establishment of friendships like finding a needle in a haystack. Sure, we can make Virtual Friends who feel real world to us, and it's so fun, but there's something different and special about physically close, in person, feel your energy, pray together connections.
Friendships take a lot of trust and energy and if I was honest, I just didn't have either one to give.
Once I opened my heart to trusting God's plan of community living, understanding the importance of iron sharpening iron, Titus 2 relationships, I began to pray for like-minded, spiritually bound, authentic relationships. These are thrilling but still scary prayers when you invite someone into the sacred space of your heart. You fear judgment, betrayal and rejection which is why not having friends seems safer.
This is the twisted truth the enemy would like you to believe.
Truth is, we were built for community and instructed to serve as one part to the many. Will everyone enter the chambers of your inner heart circle? No. You filter through prayer asking God to show you who is meant to be there for such a time as this.
Friends are important because they are the few who reach into the daily grind of life and spotlight the things in our world, calling us out in the good, and sometimes not so good. Without them, where does our heart release it's joys and sorrows? How are we sharpened if there is no other iron?
Friends help us navigate seasons of life. A Good Friend will armor up to fight alongside you. They
will
sit with us beside still waters and remind us to be still and know God is near when our world feels chaotic. They share in our victories and help us laugh when we just want to cry.
Near hearted friends touch us with love and pray for us in the knowing and seeing. Genuine Sister Friends sharpen our dull edges and buff out the rough ones.
Let's be real here too. It is work, and hurt happens. The enemy will always come against covenant connections. Keeping Christ at the center and simply being aware and honest about it guards, restores and continually binds the cord of 3 strands, not easily broken.
Good Friends are gifts from God and this requires your choosing to get out into the real world so your heart can connect with real love. Let not your heart be troubled my Introvert Sister. Let your walls down to the ones God brings into your life. You will recognize her by her boots and shovels ready to dig in, coffee and soft blankets for quiet moments, as she walks in through doors prayer opened with her love in her hand and His Love in her heart.
May this new year bring you the blessing of community and good friends! Pray for the energy and trust to not be scared or shy. It's essential you do!
"Therefore encourage one another and build one another up, just as you are doing.
---
If today's encouragement hugged your
HEART
today, let me know in the comments or drop a
Hello
in the
socials
!! Feel free to share with a friend who needs a heart hug too!
This is how YOU get to hug my
HEART
back!
implemented since 2009 to help me live a life of greater Peace and Joy..
Heart Hugs and Blessings,