Michele Dickerson
air, anxiety, diffuser, dorm life, dormlife, essential oils, essentials, health, mindset, sleep, toxins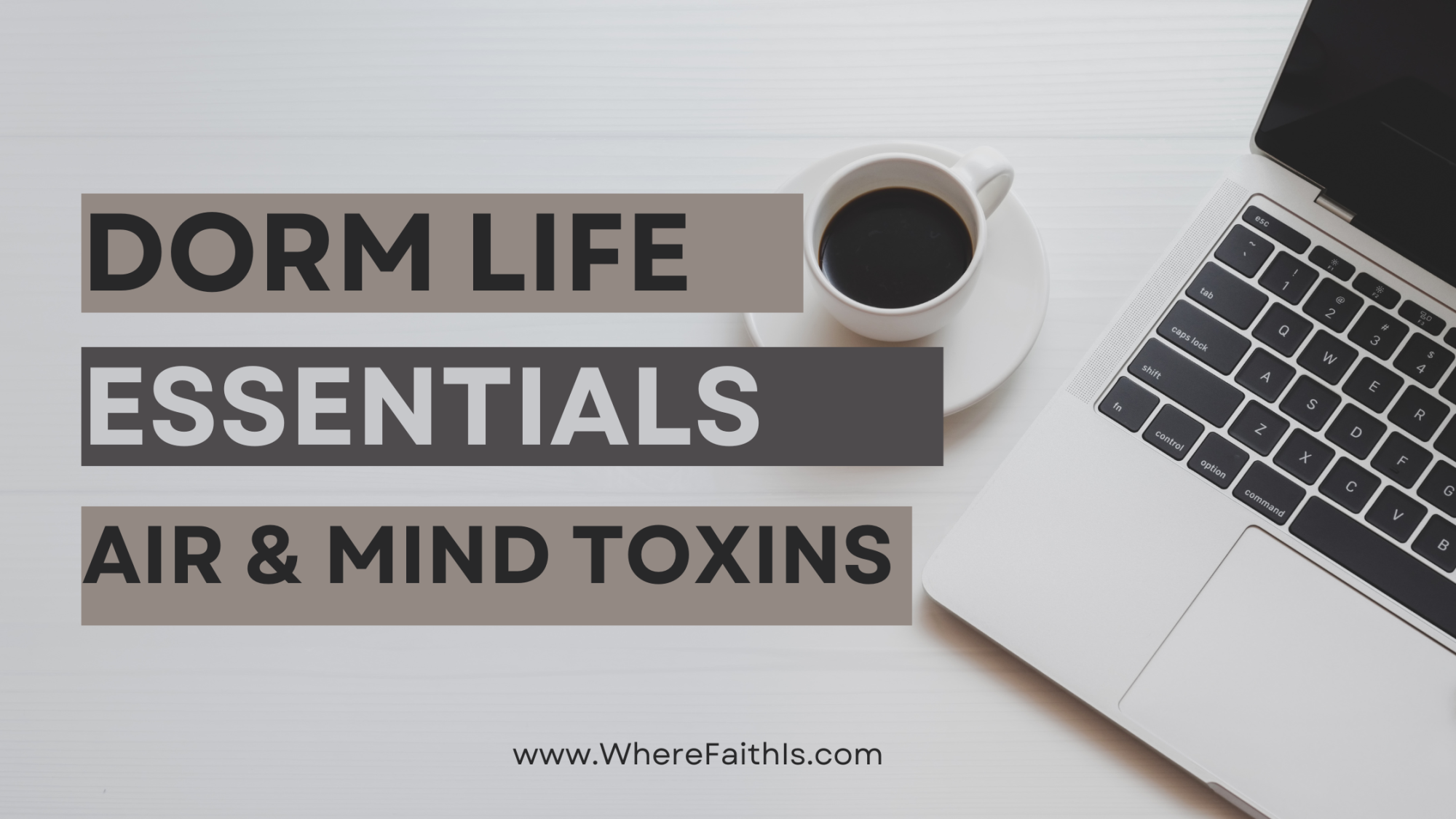 Living the college dorm life can be hectic and overwhelming. Between classes, assignments, studying, and social activities, it's essential to have a calm and soothing environment that feels like your sanctuary. While it is important to have good nutrition, a healthy mindset and body, the air is just as important! What can you do when you can't have candles / open flames?? A diffuser!
They are SO EASY to use too! Simply add water and 2-4 drops of oil, and yes, creating your own blend is fun too! I'll share some of our favorite blends below. No flames, no noise, no mess and it has a timer on it! There are many kinds out there so find one you love.

Incorporating the power of essential oils into your dorm room, you can easily create a calm and healthy atmosphere that supports your physical and mental well-being which is especially important for first time college students.
1. Improve Concentration and Focus:
Studying for long hours can be mentally draining. Thankfully, certain essential oils are known to enhance cognitive function, memory, and concentration. Peppermint and Lemon oils helps maintain mental clarity and focus. Say goodbye to those dreaded brain fog moments and bad for you energy drinks! If you need something to sip on alongside your water, try Nitro and Zyng!
2. Promote Relaxation and Reduce Stress:
College life comes with its fair share of stress and anxiety. Transform your dorm room into a peaceful oasis by diffusing the soothing scents of Lavender, Joy, or Stress Away essential oils. These calming aromas can help anxiety and promote relaxation, making it easier for you to chill out after a long day of classes.
3. Purify the Air and Boost Immunity:
Dorm rooms often have poor air quality due to limited ventilation. We did buy an inexpensive air purifier from Amazon to help but we also sent our girl with a diffuser to strengthen her immune system which we know will take a hit the first 90 days.
As we get set up to move in and for a once a day session, she will run the cinnamon and clove essential oil blend, known for its powerful antiviral and antimicrobial properties, to cleanse the air and ward off nasty germs, giving her a healthy breathing environment.
Not to forget mentioning insects....they will be less of an issue in this dorm room!!
4. Good Sleep:
A good night's sleep is essential for academic success. Diffuse Cedarwood, Lavender, or Roman Chamomile essential oils before bedtime to create a tranquil environment. These calming scents help promote relaxation and prepare your mind and body for a restful night's sleep.
Don't let the stress of college life take a toll on your student's overall well-being. Enhance the dorm room experience with a diffuser and enjoy the benefits of improved focus, relaxation, purified air, and a positive sleep routine. Embrace the power of nature to transform your dorm room into a calming haven where you can thrive academically and recharge both your mind and body.
Read more from our Dorm Life Essentials series, here. Happy Diffusing!!!
---
If today's encouragement hugged your
HEART
today, let me know in the comments or drop a
Hello
in the
socials
!! Feel free to share with a friend who needs a heart hug too!
This is how YOU get to hug my
HEART
back!
implemented since 2009 to help me live a life of greater Peace and Joy..
Heart Hugs and Blessings,