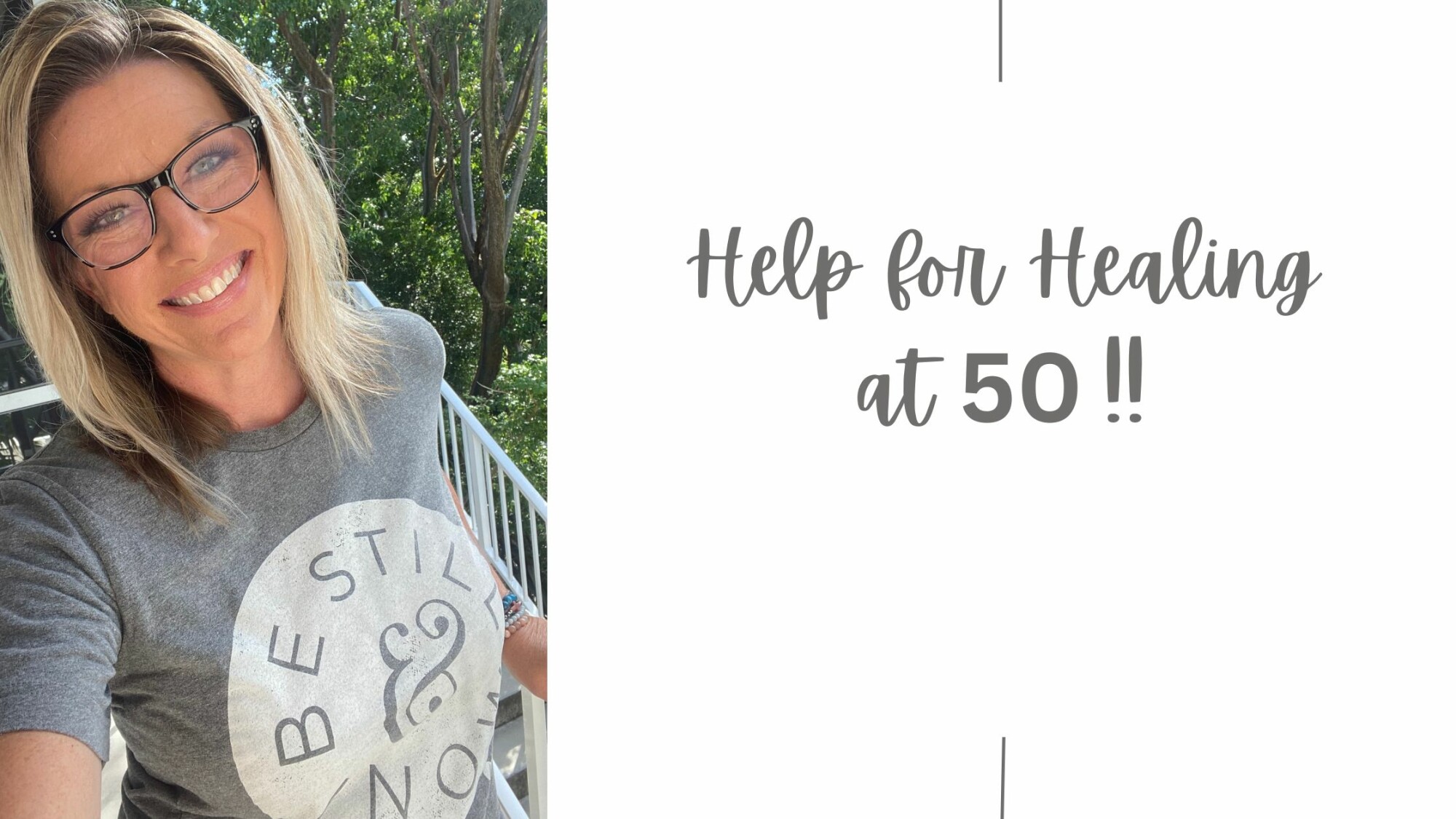 You gotta love it when you feel better in your 50's than your 40's! Mom life gets busy, typically the last ones to tackle our personal To Dos because the family list always comes first.
I lived that way for so many years until the Lord sat me down to re-prioritize my lists. If I continued to put myself last, I would continue to deplete myself into nothingness. My life was borrowed...borrowed energy from caffeines and adrenaline, until there was none left.
I entered into a new season, not about learning to put myself first, rather put God first. While He was the reason I did everything, served Him in the church and honored Him with all my heart as I served my family and others, He was not my source of strength or the first one I sought to serve, although in a weird way, I thought I was.
I had become really good at doing what was necessary, not needed. Yet what I needed was a deep, intimate relationship with Him.
He was seeking my heart, and I had been giving Him my help.
Help He did not need from me.
While it's hard for us to be sat down, God knows what it takes to get our attention. During this time, I was able tor enew my focus, accessing His strength vs borrowing it from the world. The payback was tough but renewing it in Jesus Name was abundant!
Every healing journey involves body, mind and spirit. Here are some of the things I did to heal myself, some have links for quick grabs:
Pray! Grab your favorite songs in Spotify and create a playlist for worship. Here's mine!
Read The Word daily and as often as needed! I use the ESV Study Bible.
Sisterhood! Let down the walls and make plans to connect! Distance yourself from drama and guard your heart shaped circle.
Gratitude! Be thankful, rejoicing always!!
These are the basic things of a million lifestyle choices we can make! I hope they help you get moving forward in your own healing journey too!!! It feels so good to seek first all the good things God has planned and prepared for you!! Life is soooo good! Don't let it borrow you! You are already bought!!!
Glory to God in the Highest!!! Enjoy Sisters!!!!
---
If today's encouragement hugged your
HEART
today, let me know in the comments or drop a
Hello
in the
socials
!! Feel free to share with a friend who needs a heart hug too!
This is how YOU get to hug my
HEART
back!
implemented since 2009 to help me live a life of greater Peace and Joy..
Heart Hugs and Blessings,