Michele Dickerson
anxiety, anxious, boundaries, burn out, community, doormat, grace upon grace, gracelife, ministry, mom life, realtionships, servant-leaders, sisterhood, wife, yes and amen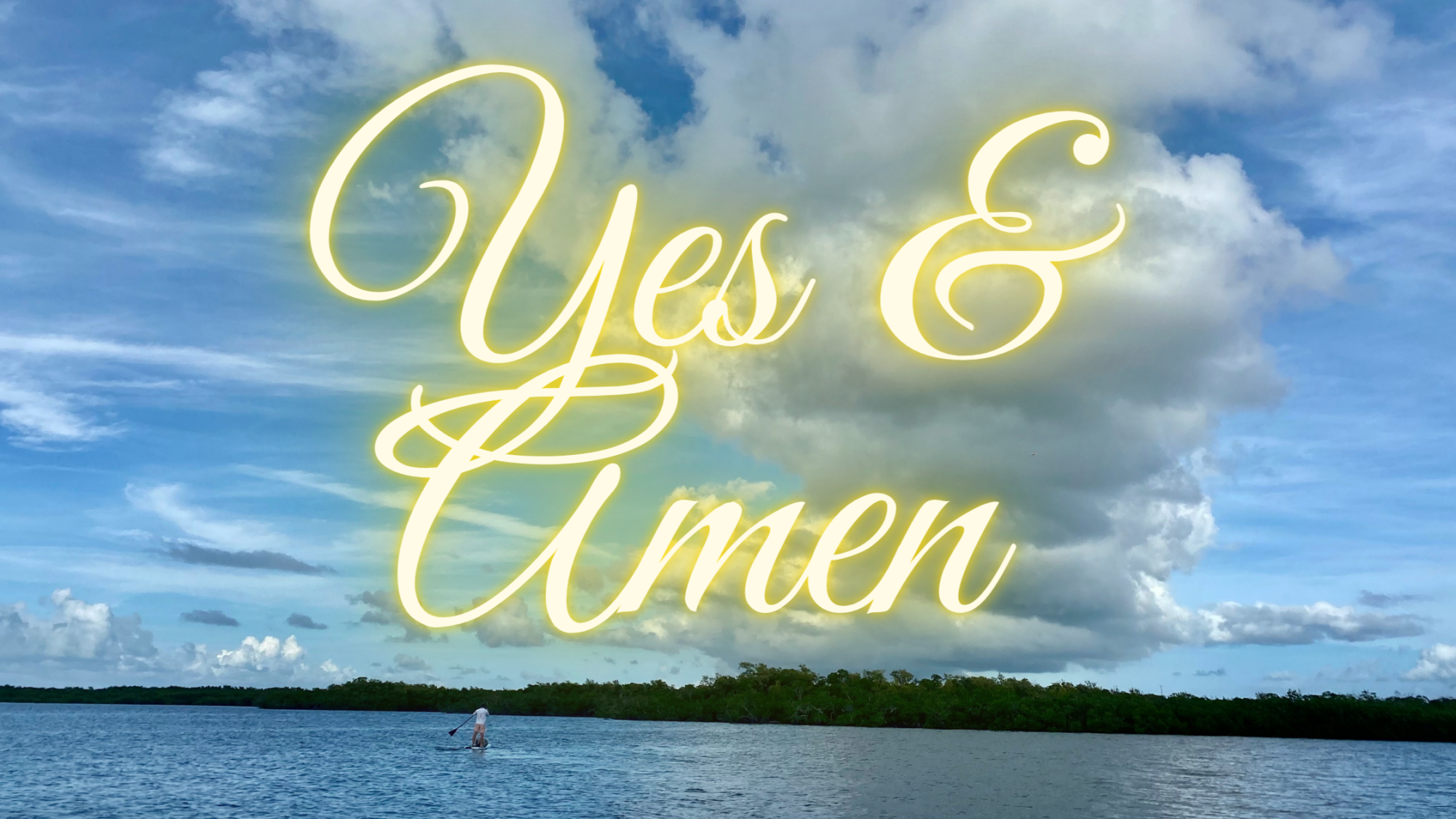 Let's Start out this Monday with a Confession shall we?!?!
I used to think it was a kind, humble, heroic and a Servant-Leadership quality to say YES to e v e r y t h i n g.
Whether it was for my kids, my husband, my friend, my church, my neighbor...I said Yes. People-Pleasing, yes but not in the I need their approval kind of way, rather I thought I would be exemplifying the Love of Jesus by serving and helping others if they asked.
This was a problem in 2 big ways:
1.) I burned out and found myself running on fumes trying to be everything to everyone regardless if I felt able to (or wanting to) which caused anxiety, anger, frustration, shutting down in depletion, to name a few. There were many days I felt like a
Doormat. Some days I felt like a Vending Machine.
2.) I was taking someone's else's blessing of serving in their place. I was a quick Yes without praying and asking God if this was my Yes or someone else's. Which also meant that I may have missed my own Yes Blessing because I was doing theirs.
Once I crashed and burned, God sat me down for a season and said, Enough with that. I need you to meet with Me first. I AM your Yes, No, Not Yet.
This is why I am always quoting Matthew 6:33. It's so important we seek what God has prepared and planned for us. Some things may be amazing opportunities and reasons to say Yes, but if God hasn't called you to it, it will feel hard, frustrating, depleting and like you are working with weights on. You may be able to do the things, but are you supposed to be doing those things is the real question.
It's so important for so many reasons why we need to Seek Him, Ask Him, first! We can't outrun God or fall so far behind He can't bring us to the right place, but we certainly can get stuck in an unnecessary wilderness or walked needlessly the wrong way and missed out on some blessings prepared for us.
Prayerful considerations are what are stablished
within
learning boundaries. Boundaries for setting up the guardrail and launching pad that prayer comes first before my word is given, be it a yes or no. Boundaries for knowing where my strengths and weaknesses and allowances are.
Prayer to ask God if this is something He has set up for you. Prayer to ask God for the strength and courage to do it if you don't think you are able or qualified. Prayer to release the selfish desire to be the hero and instead step back and support the one called to so the thing. Wherever He
leads, this is where I set my eyes and energy.
Of course, this I not being legalistic to ask God , My Child is sick, should I stay home with them or go shopping with a friend, Should I buy my friend a cup of coffee when we go out, Should I let someone get in line in front of me at the store because their baby is ready to go home. God gives is common sense and discernment for every day life things. Some things won't be super easy, or obvious which those are the moments we Seek Him.
Knowing we'd need Community support, encouragement and iron sharpening iron mentorships, He created us for each other to intertwine our paths.
Titus 2, Proverbs 27:17...such valuable relationships (gifts) in our lives!!!!
Teaching these things to her too, my mini-me empath, generous, compassionate, people-living, God-loving Girl.
Lord, Thank You for Your loving kindness, patience and gentleness to restore, renew and return us back to You. We confess when we run ahead of You, pull us back Lord. We confess when we are stubborn or afraid and we hide behind, pull us up Lord. We need You to Lead us. Be our Guide, our Shield, our YES and AMEN!!!!
We need and love You so much, in Your Son's Merciful and Grace upon Gracious Name, amen.
---
If today's encouragement hugged your
HEART
today, let me know in the comments or drop a
Hello
in the
socials
!! Feel free to share with a friend who needs a heart hug too!
This is how YOU get to hug my
HEART
back!
implemented since 2009 to help me live a life of greater Peace and Joy..
Heart Hugs and Blessings,